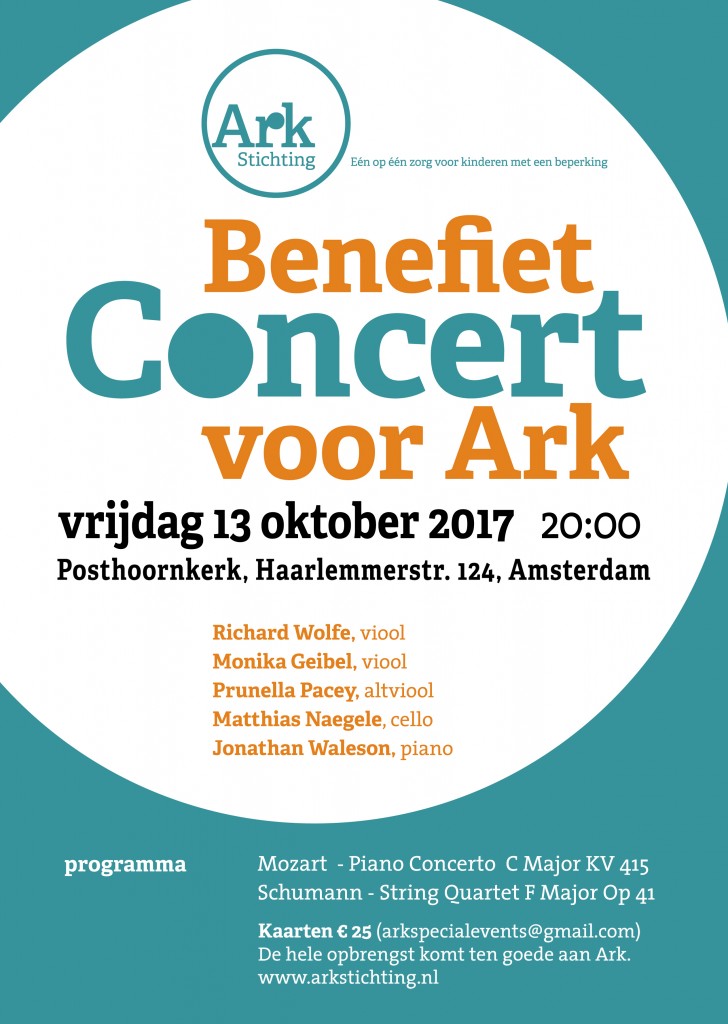 Don't miss the 6th edition of Ark's famous Benefit Concert on Friday the 13th of October 2017 at 20:00.
A warm welcome awaits you in a beautiful setting with tasty morsels, fine wines, and of course beautiful music played by outstanding musicians.
After last year´s big success we will be holding an auction again. So, if you have anything to offer or donate – a service of your business, an hour of your expertise, or a special item, please get in touch. Last year's offerings included signed Dutch national soccer shirts and a week in an Italian villa.
For those who missed last year´s concert or would like to reminisce (Thanks to Petra Hofmeester for filming):
https://www.youtube.com/watch?v=7RD6MWx-X9I part 1
https://www.youtube.com/watch?v=k8vrOnhNr0U part 2